What is SAML, Single Sign-On, and OKTA?
Are you managing multiple websites? And are you troubled with managing numerous usernames and passwords? Or a corporate who would like to provide single sign-on with secure access and keeping the users in sync? If your answer is yes, continue reading.
What is Okta?
Okta is a cloud-based identity management service; It provides easy access management for the workforce and customers. A Modern, Agile Single Sign-on Solution.
It's a single sign-on (SSO) service that integrates with web and mobile apps and provides access to a full-featured federation engine and flexible access policy. It allows integration with Open Source platforms like WordPress, WooCommerce, Magento, OpenCart, and many more, along with the frameworks like CodeIgniter, Laravel, and others.
It provides a seamless experience to the users with an SSO feature, once signed in, the user can launch any application without re-entering the credentials.
For custom web applications that are not in the Okta Application Network, Okta provides integration toolkits to enable such applications to support SAML. The SAML integration toolkits are available for .NET, Java, and PHP platforms.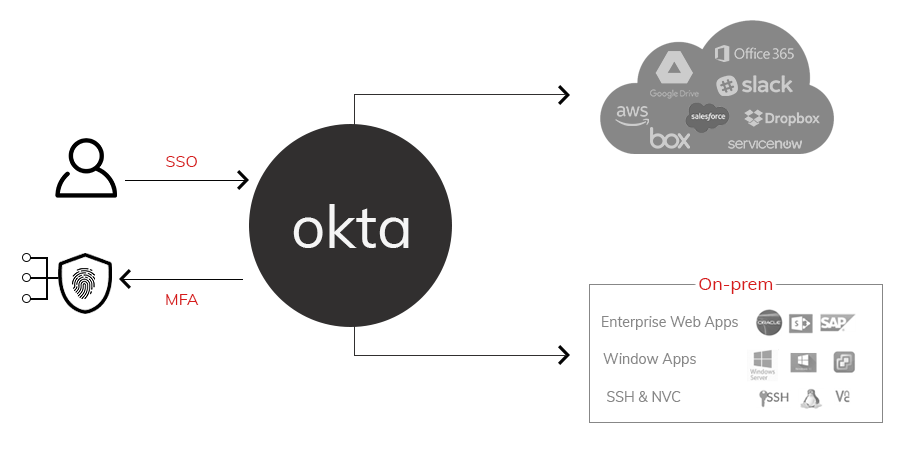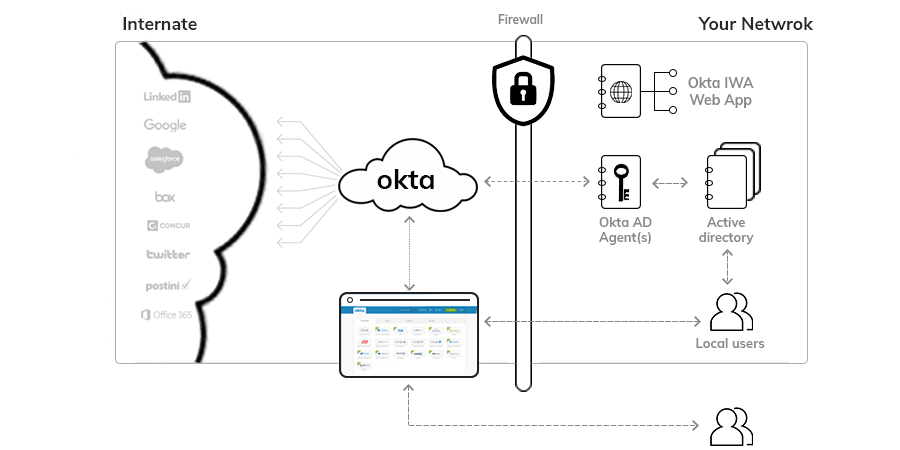 Okta is a Secure Active Directory Authentication integration option. A secure integration to AD/LDAP across multiple domains and self-service AD/LDAP password reset. Okta allows Secure Web Authentication protocol to log users into these internal web applications automatically.
The intranet web application configured to delegate authentication to Active Directory (AD), Okta captures the user's AD password at login and automatically sets that password for that user in any applications that transfer to AD. The process allows users to click a link to access these applications and logged in automatically.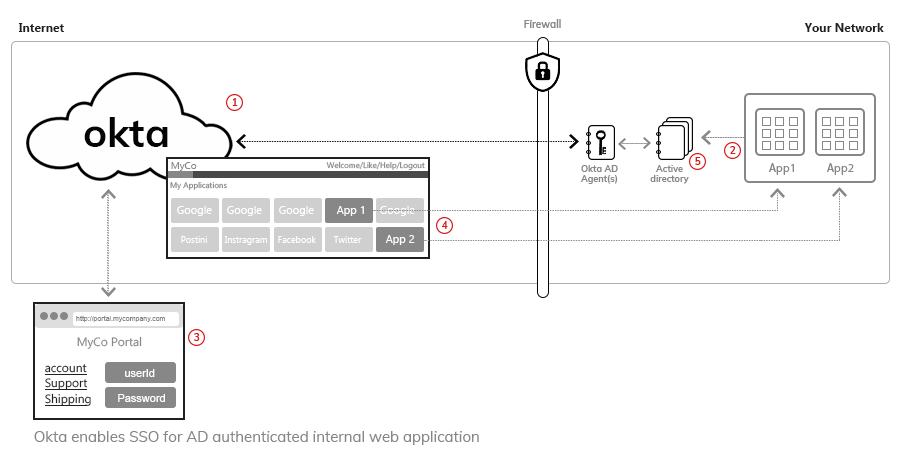 Okta provides a browser extensions/plugin which detects websites and apps in the Okta network and allows users to add them automatically—enabling users to navigate directly to an app and use cloud-based single sign-on (SSO) through Okta. It provides options to customize the login page, Okta SSO links, and embed web portal using an IFRAME. It also provides real-time security reporting and a built-in event viewer.
What is SAML?
Security Assertion Markup Language (SAML) is an open standard XML framework for exchanging authentication and authorization between two entities. It is an XML-based protocol message that allows identity providers (IdP) to pass authorization credentials to service providers (SP).
SAML SSO works by transferring the user's identity from one place (the identity provider) to another (the service provider). The exchange performed is through digitally signed XML documents. The identity provider (central user database), which stores corresponding user information, uses assertions in an XML format. Other components of SAML-based verification are six different protocols, as well as bindings and profiles.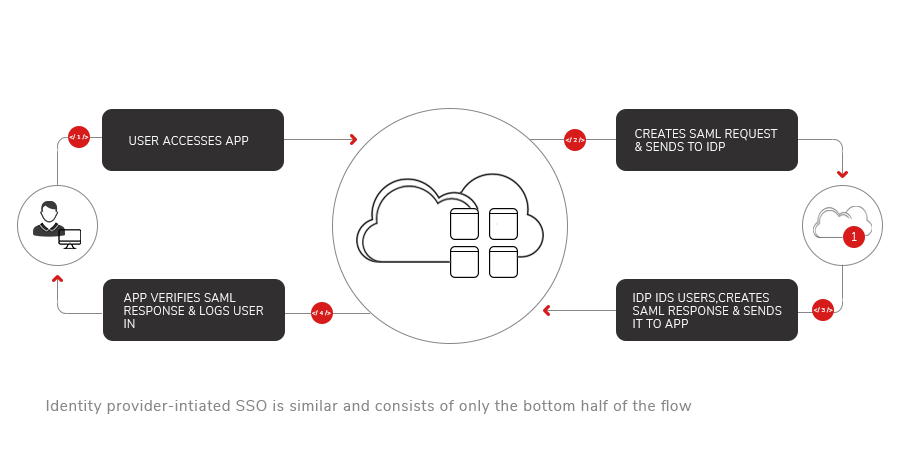 Stay tuned to learn more on how we integrated SAML SSO using Okta in the next blog.
Do you see the need to integrate Okta within your enterprise? Need a hand to get it done? Connect with us for a personalized approach and service.